It all started back in 2010, my graduation year. Blissfully think of how excited my peers are to finally graduate, land their dream jobs, and become the person they have always dreamed of. Or that's what I was thinking.
However, what I noticed was completely different!
They looked confused, with disorganized thoughts and many questions with no answers.
"What am I going to do now?" "Is that the right career for me?" "What are my next steps?" "I'm not ready yet."
For many students, maybe the majority, their career future was a mysterious part. And the fear over beaten hope!
I couldn't help but notice all this and ask myself in return, "what is the missing piece that makes all the negative, fearful thoughts vanish?
After decent research, I found my answer in the Career Counseling field. What if we know ourselves, our strengths, our gifts and talents, and then work to have a career that suits all these, with a clear plan!
This was a turning point in my life. I applied to study Facilitating Career Development Program. And I was selected among the few individuals to study the program with UNICEF. Then received international accreditation from NCDA in the United States by studying and practicing for over 2800 hours. Thus, I became one of 2000 persons accredited as GCDF from NCDA all over the globe. Since 2010 I have provided +8000 hours of Career Counseling services for many individuals from all over the MENA Region.
Focusing on raising awareness, I participated in UNICEF's first Career Counseling project in Egypt, named "Meshwary" aka "My way", to successfully establish Career Counseling centers in 10 governorates, benefiting 54000 beneficiaries.  
Also, I participated in training 2500 Syrian refugees in Egypt. The project was funded and implemented by UNHCR, to provide training about "Working Culture and Career Development".
But …
Growing up in my career, I started to notice the same pattern of questions. But this time, it wasn't the students who asked but the mid-career professionals, managers, leaders, and employees on all levels. "Am I in the right place?" "What to do next?" "Why do I feel burned out?" and more After a decade of providing career counseling services to students and young adults, and since 2018, I started to work with professionals, business owners, and startups. I was on a mission to be part of changing the career definition and helping people have career well-being. A society where businesses and individuals are no more burned out or drained from work was my vision.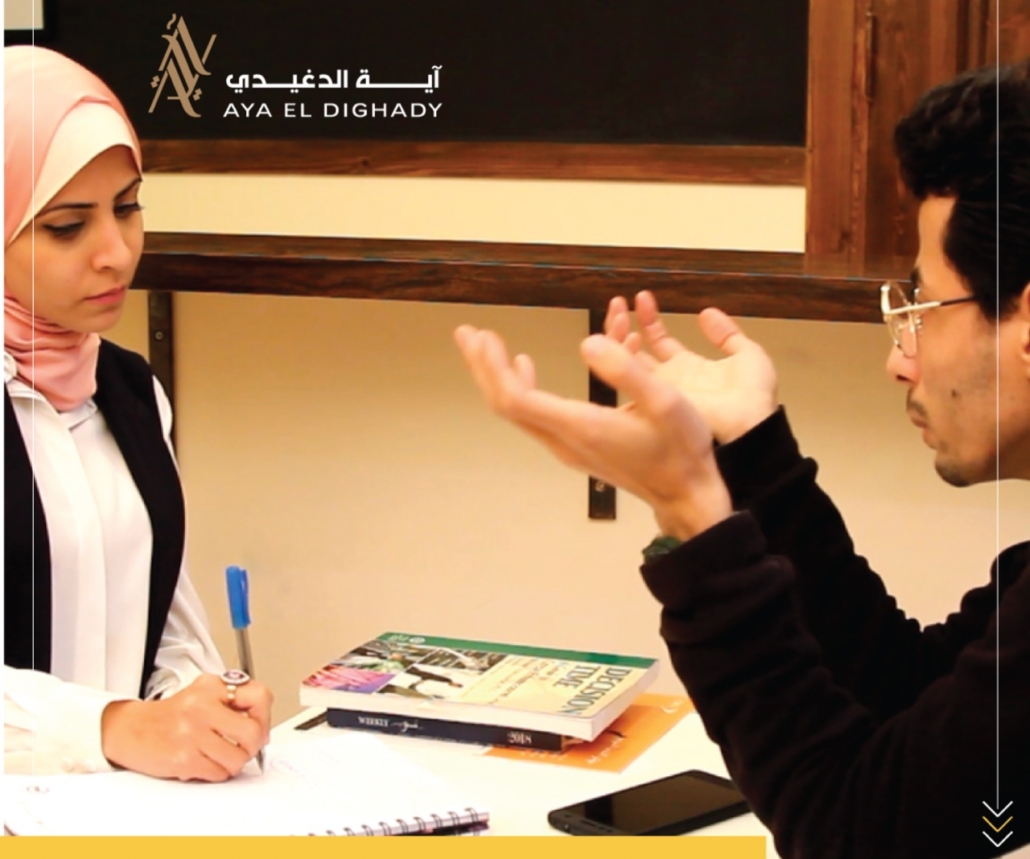 To achieve my vision, it was hard to go all the way alone. Here is when I decided to become a Certified International Trainer from NCDA in December 2019. Help +100 people from Egypt, KSA, UAE and Qatar become Certified Career Services Providers, and in turn, help more and more live their call, have better lives, create their own happy stories, and have career wellbeing.
Gathering all my graduates from all over the middle east in one community was a dream come true

when The Career Hive Community came to light in February 2021. The first community for career services providers in the middle east, where they come together to Learn, Grow, and Impact the lives of thousands. My next step was building an empire that gathers the best career development experts from all over the Middle East in one place. I achieved it when I founded The Career Lead, a career development consultancy firm, to add real value to the businesses and startups world.
And here we are today, helping Career Services Providers, Managers, Leaders, Startup owners, and more achieve their career goals, unleash their full career potential, and have the career well-being they deserve.