Facilitating Career Development Program
Your one way forward to become Certified Career Services Provider
Of the finest employees consider leaving their organizations for good!
Of Students are Confused about Their Future Career Choice
Of employees around the world are dissatisfied, and suffer from job burnout!
And Since A Career Is Not Something You Just Do. It Can Determine The Quality Of Your Life And Your Overall Well-being.
THEY SEEK CAREER SERVICES PROVIDERS FOR HELP
Who Is A Career
Services Provider?
A Certified Career Services provider
, formally called a Career Development Facilitator, is a person who has completed the
Facilitating Career Development Program
, works in any career development settings, or incorporates career development information or skills in their work with students, adults, clients, employees, or the public.

The National Vocational Guidance Association (NVGA) was founded in 1913. In 1985 NVGA was renamed and became the National Career Development Association (NCDA). Thus, NCDA is the first, longest running and preeminent career development association in the world. NCDA is the premier provider of professional development in the career field. With a nationwide system of instructors, NCDA has prepared over 25,000 Career Services Providers and Facilitators for international certification.
Through many years NCDA has developed the FCD program to cover all the 12 competencies you need to become a Certified Career Services Provider. We cover them all through our journey in 11 modules that will give you the mind, heart, and soul of a well-established Career Services Provider.
What our FCD graduates say about the program
I wanted to feedback on the totally brilliant Facilitating Career Development Online Program (NCDA – FCD) I attended last June. It has changed both my work and personal life in such a positive way already. I have been able to employ the skills and techniques I learned, with great results almost immediately. Aya was very knowledgeable and was able to tailor the whole program to our individual needs. The experience was amazing of being able to attend the whole program online at the leisure of our homes, which eventually saved time, yet were able to make use of learning at the very uncertain times of covid…..
The program enriched my knowledge base and skills set where I learned all the needed skills & competencies to build professional relationships with the clients, how to select the right assessment tool to leverage the client's self-awareness, key roles and responsibilities of career service provider, etc.
I started by going through Career Counseling sessions with Aya and ended up enrolling in the NCDA – FCD program. My main goal is to offer career guidance to school students. Unfortunately, schools didn't teach us about the job market. In our schools, we were not introduced to the meaning of skills, values, how to write a resume, and even how to choose a career path. In the NCDA-FCD program,...
What You
Can Do After
FCD Program?
After you complete 120 certified training hours, you have no limits on what you can do. The skills give you the flexibility and freedom to use them in many settings.

The Career Services Provider can also become: Career Group Facilitator, Job Search Trainer, Career Coach, Career Resource Center Coordinator, Career Development Case Manager, Intake Interviewer, Occupational and Labor Market Information Resource Person, Human Resource Career Development Coordinator, Employment Specialist, Workforce Development Staff Person.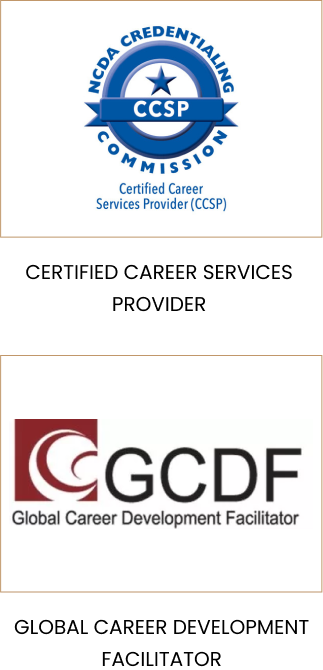 There are no limits to greatness.
The program qualifies you to become Certified internationally and get the most significant certificates in the Career Development field.
Enroll Now And You Will Get :
3 months of professional mentoring with Aya El-Dighady
Lifetime membership of The Career Hive Community
Free access to the practitioner Extra Mile webinar series
Once FCD student, Always Career Hive member
It's not just an event. It's a journey we go through together. We believe in the power of Continuous Learning, Community, and Support. for that reason, we created the Career Hive Community Where you learn, grow and impact.
Initiatives for Career Development Awareness Organize The Career week
Practitioner And Global Career Development Facilitator
Aya ElDighady is one of the first Certified Career Counselors and FCD Instructors in Egypt from the National Career Development Association (NCDA) in the United States. She has built extensive experience in the career development field by studying and practicing since she got her official accreditation as Global Career Development Facilitator (GCDF) back in 2012.
Since then, 
Aya has provided 4000 hours of career counseling services to individuals in Egypt and the Middle East while working with international organizations such as UNICEF, Save the Children, Radio Netherlands Worldwide, Tahrir Lounge, and GIZ.
Since 2020, Aya has helped +100 students to become Certified Career Services Providers all over the Middle East. Then she created the Career Hive Community, where the FCD graduates come together to learn, grow, and impact.
120 certified Training hours by NCDA
3 months of professional mentoring by Aya ElDighady
Free lifetime membership in Career Hive Community
Free access to the practitioner Extra Mile webinar series
There's no room for inner conflict anymore. Once you graduate, you will have a clear vision of your next steps You will finally be able to live your values in your everyday life To have a career that makes you satisfied To live the meaningful life, you were meant to have.
The final results of our FCD students And the journey is still going on
It's Your Turn To Live A Fulfilling Career
And help others to do the same
Play a role in changing people's lives Become A Certified Career Services Provider Now